Professional Tree Service in Richmond VA & Surrounding Areas
We offer tree service in Richmond VA including trimming, removal, fertilization, plantation and stump grinding services. We are all licensed & insured with a great crew with unmatched work ethics and personability. The tree service we provide will be high quality, we can take down difficult 100 ft trees, emergency tree removal at rapid pace, tree cutting over power lines, & give you quotes at no obligation. We're an ethical company that is local to Richmond VA and committed to giving you the best tree care in Richmond and surrounding areas.
Tree & Shrub Fertilization
Tree Planting and Transplanting
Tree Health Inspection & Treatment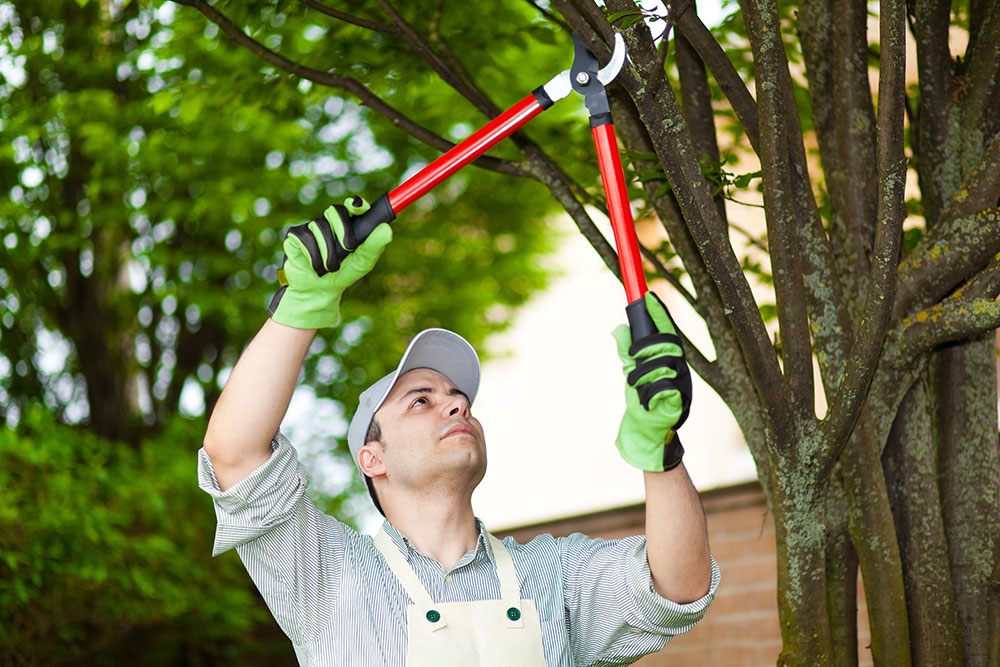 Why you should go with us?

We have a lot of experience and we're great at what we do. Tree Service is ranked as one of the most dangerous jobs out there so its important to pick a company with at least 10 years experience.

Licensed, Insured & Bonded
This means the homeowner is protected from any liability should an accident occur. We train our crew on strict safety guidelines, & we do whatever it takes to protect your property and our staff, even if it means bringing in more equipment for a project such as cranes.

We have built a strong base of loyal customers in Richmond VA, if you want to hear some cross references that's no problem with us. Just give us a call to find out what past customers of ours to contact.

We always quote a fair price based on our experience and knowledge in what it takes to get the job done properly. Call us today to get a Free Estimate, you may be pleasantly surprised at our great rates.
Story of Tree Trimming Richmond Guys
We have been local to Richmond for many years and care a lot about this community. Many of us have children that go to the public schools here and our company gets involved in charity and other public events. We are proud to call this great city our home. The owner of this crew still works for the fire department on the side, and loves serving his community. Tree service is another passion because we are group of guys that's more cut out to be out doors with t-shirt and jeans. We grew up as kids working for tree service companies during the summer, learning from a young age what it takes to be an expert tree climber and tree cutter. We never lost that joy for learning to cut down trees safely and efficiently, and since we started our own tree care business in Richmond, we continued to improve our processes and offer high quality service such as being able to remove difficult trees that a lot of the young companies will walk away from due to lack of skills & equipment. Many of our returning customers tell us that they feel that they can trust us because of our great communication over the phone and in person, as well as our great crew that is both friendly, knowledgeable & highly trained and skilled. Just from the way we carry ourselves and finishing every project in timely manner to the very end including cleaning up after ourselves, will hold testament to the fact that we are true professionals that take our jobs very seriously and care about your total satisfaction.

Top Reasons You Need Tree Service Richmond VA
To keep the tree at maintainable size: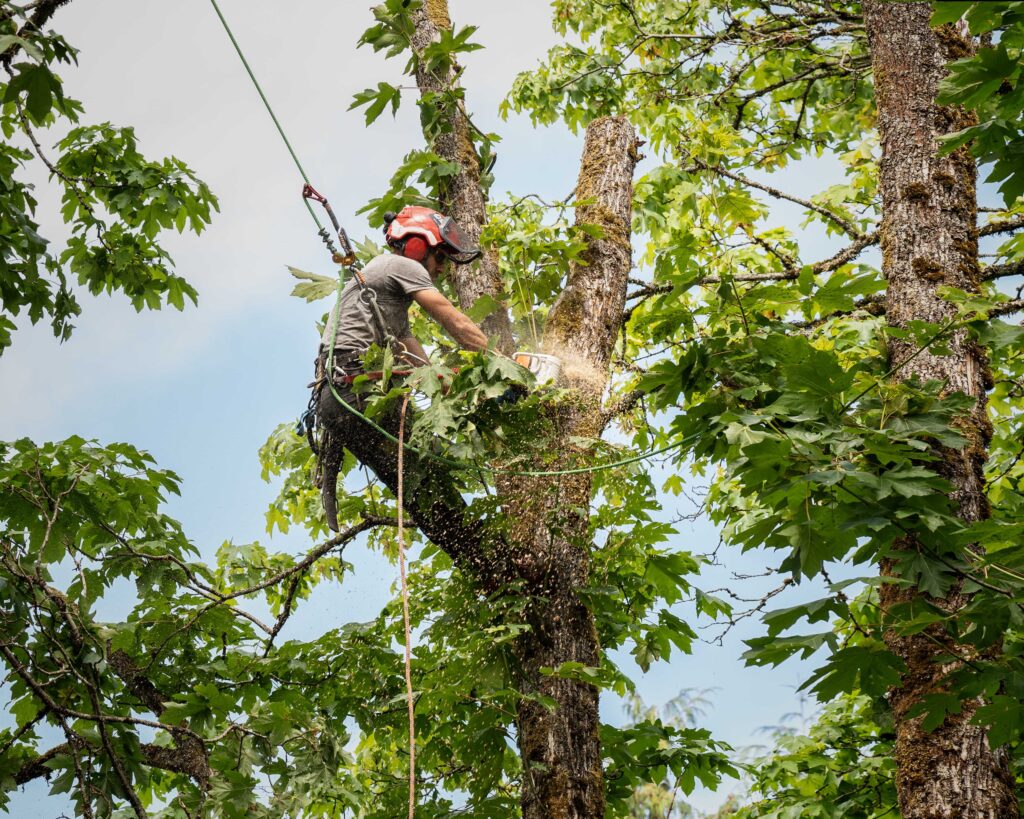 Trees will need hair cut from time to time to maintain that perfect size & shape in your yard, when the tree gets too big, it can look unsightly or block good rays of sunshine to the home. Giving the tree proper trim can get the tree under control and removes a lot of the excess dead leaves one would have to rake in the fall
Prevent mountains of dead leave to rake in the fall: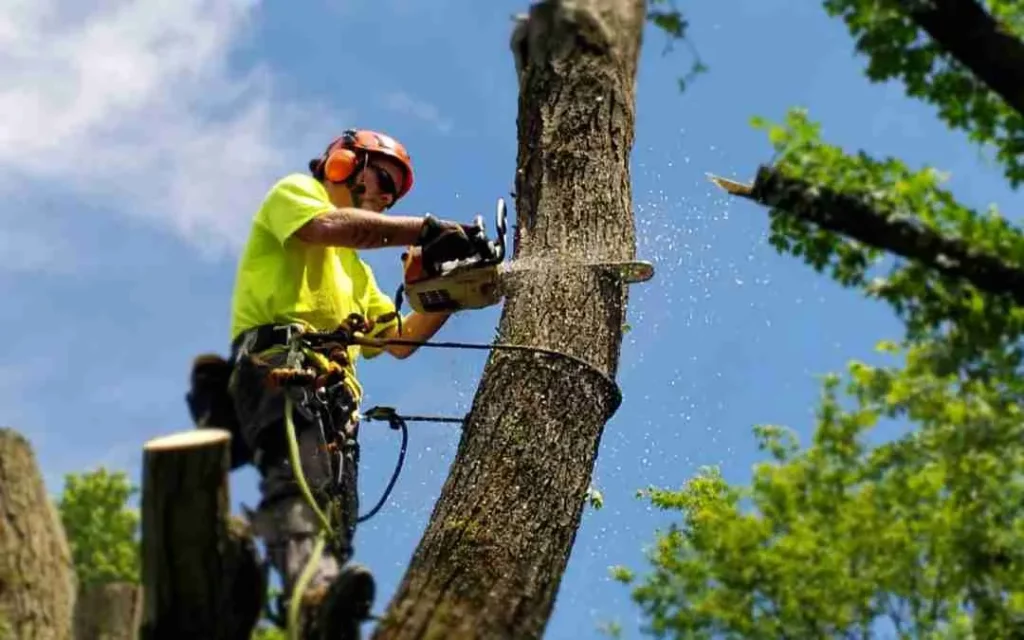 We also dread the activity of raking leaves in the fall, without realizing it your workload is increasing each year and it becomes like a second profession in the fall time for homeowners. By having some professionals trim your trees up nicely so that they heal quick & remain healthy. We can prevent the heavy load of raking in the fall while keeping the tree in a more aesthetic shape.
Fruit trees can yield more delicious fruits: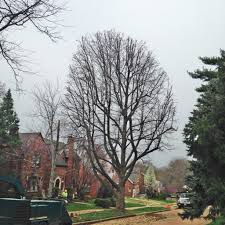 Did you know that proper pruning of apple trees in the late winter can actually lead the tree to a more explosive growth in the spring? Also taking off extra branches will ensure all the nutrients get driven to produce the fruits which causes the tree to yield more delicious fruits at higher volumes.
Our goal is to become the biggest Tree Service company in Virginia that has the highest level of customer service out of any company out there. We are committed each and every day to provide the finest customer service to our clients by always making sure that we are increasing our skills and proficiency to handle any tree service job out there in Richmond. We have great compensation for our crew so that we are able to get the best group of tree cutters, climbers & ground crew there is. Our crew excels at what they do because each one of their pay and success is tied to getting more business which only comes as a result of doing a fine job for our clients so that they will call us back. 
The owner of this company still oversees the majority of the projects and we have several seasoned veterans that are team leaders to ensure that the expertise level on every job remains one of the highest for tree trimming & removal in all of Richmond. 
By showing honesty, integrity & great workmanship we hope to be your go to Tree Service in Richmond VA for the next 20 years. Because we have big goals for our company it drives us to continually improve our service and make sure that our clients receive top notch service. We continue to invest in new equipment that allows us to get the job done faster and safer. So if you want a premium tree trimming & removal or even a difficult job that other companies will walk away from, we will always take your call and we are ready to serve you.
Our mission is to be the most dependable, reliable & safe tree trimming & removal company in Virginia.